About Me
An experienced counsellor working with children, young people and adults…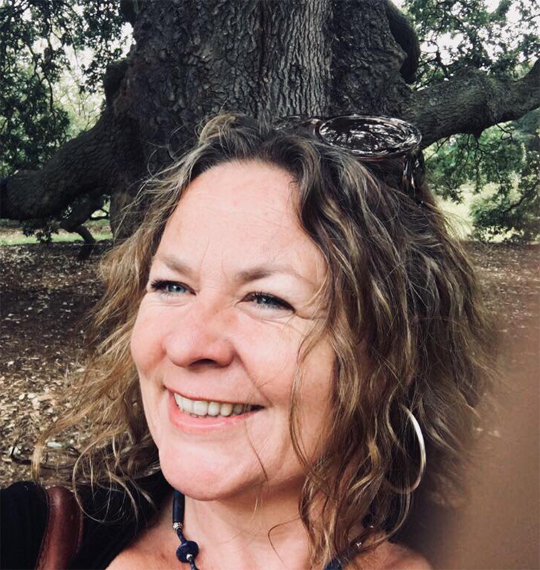 Hello!
People often worry about what other people think and so keep experiences and worries locked up inside them and that's the real benefit of talking to a counsellor. I'm completely independent and on your side – I really won't judge you and I've been working with children and adults for many years.  
If you have more questions that aren't answered here then please get in touch, I am more than happy to talk on the phone or exchange emails before you decide to book your first appointment.
I look forward to hearing from you.
Helen
My experience
I have been working with children, young people, parents and adults for 30 years as a Charity Worker in Orphanages in Romania, Community Artist & Performer, FE Lecturer, Primary School Teacher and Forest School Leader before training to become a Psychotherapeutic Counsellor. Since qualifying I have delivered my counselling services across a diverse range of people and locations:
Education settings
• Infant • Junior • Secondary schools.
Healthcare settings
• Doctors Surgeries • Clinics
Community settings
• Children centres • Youth centres.
Charities supporting
• Children • Women • the Elderly
• the Bereaved • Military Service Personnel
• People with Disabilities • Victims of Crime
Professional Practice
I am a registered member of the British Association of Counsellors and Psychotherapists (BACP). I attend clinical supervision and group supervision. I hold professional liability insurance and valid Enhanced DBS certificate and attend annual safeguarding training. I have successful Private Practices across the South West and work remotely with clients nationally and internationally. I offer to work face to face and remotely, telephone and online, as the client wishes.
Session Areas

Include

:
Face-to-face sessions in Bath

, Glastonbury and Exeter.
Worldwide, online video calls and telephone sessions.
My Training
In addition to graduate and post-graduate qualifications I undertake regular training sessions to keep in alignment with changes in approach and understanding around emotional and mental health. These include specialist training on:
Addiction and dependency

Bereavement Care

Environmental Arts Therapy

Equine Facilitated Learning 

Domestic Abuse



Families and recovery

Social and therapeutic horticultural therapy

Safeguarding training

Transactional Analysis

Understanding Trauma and Trauma trapped in the Body

"Helen Inman has worked with students at our school for many years and is incredibly passionate about young people's mental health. Helen is flexible, dedicated and..."
Headteacher, Secondary School Academy, Somerset
"My daughter started seeing Helen when she was experiencing anxiety at school in Y11, which culminated in self harm. Helen helped her understand what was making her anxious, taught her ways to recognise and..."
"Meeting Helen was probably the best thing of 2020 that could have ever happened to me! Growing up in an enviroment where "real men" can deal with anything made me very reluctant in asking for any kind of help in general! That was my case … until …"
"Dear Helen⭐️ I was just thinking about how grateful I am for our time together, I want to thank you so so much for everything you have done. You have been so influential on my path..."
"I feel my son has a great relationship with Helen. He has opened up to her a lot more than he will to me. When he was struggling with how his medication was making him feel it was Helen he told. Helen asked him..."
Parent of Y6 Primary School child, Bath
"I have found Helen really helpful for my son. Before she started working him he was having exclusions a lot. I was being asked to pick him up because of major meltdowns and trying to run away out of school..."
Parent of Y6 Primary School child, Honiton
"Thank you for everything you've done for me. I'm really thankful for the things you have taught me and how you've helped me improve. I can not put into words how grateful I am for your help."
H, girl aged 17, Glastonbury
"I would like to thank you Helen for the brilliant job you have done with my son. I strongly believe he would NOT have dealt with his..."
Parent of Primary School child, Sherbourne
"Thank you for helping me through the tough times, and helping me through the sad times. Thank you for helping to make me happier again and making my memory box."
M, boy aged 10, Glastonbury
"Helen really helped me understand and control my emotions. I didn't get kicked out of school, I don't get angry and life's pretty good now."
J, young woman aged 19, Wells
"It has been hard but I'm getting there and feel proud of every small achievement I make."
"I don't define myself by what happened by me any more. Helen helped me think about the future, set goals and I feel much happier in life."
"Helen has supported me through some difficult times recently with moving colleges, my mental health, my identity and my family. During my time working with Helen we have explored aspects of..."
AJ, Non-binary aged 17, Bath
"Helen has helped me learn how to be happier! By talking to her about my Dad's death it helped me to understand my feelings, helped me talk to my mum about it, and my friend who's lost his Dad. She's helped me with..."
"Thank you so much for all your help over the last year. I now have a much better understanding of my previous trauma and can separate it from my current self a lot more. Working with you has been a joy Helen. I'm very grateful for..."
S, PhD student aged 23, Bath
Get in touch
Please get in touch by email or by phone and I will do my best to get back to you within
36 hours (excluding weekends)
For emergencies call 999 or contact The Samaritans on 116 123
helen@heleninmancounsellingservices.com