About Me
An experienced counsellor working with children, young people and adults…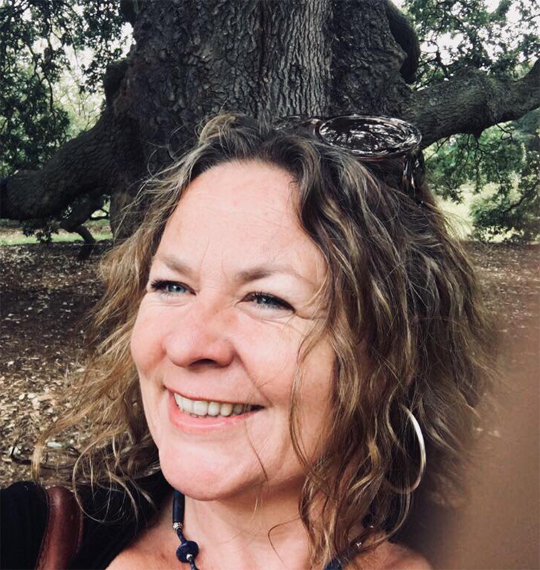 Hello!
People often worry about what other people think and so keep experiences and worries locked up inside them and that's the real benefit of talking to a counsellor. I'm completely independent and on your side – I really won't judge you and I've been working with children and adults for many years.  
If you're still not sure then I am more than happy to talk on the phone or exchange emails before you decide to book your first appointment.
I look forward to hearing from you.
Helen
My experience
I have been working with children, young people and parents over 20 years as a Primary School Teacher, Community Arts Worker and Forest School leader before training to become a counsellor.  Since qualifying I have continued to manage a successful horticultural business alongside my counselling practice which includes:
Working with young people and their parents, counselling for children under 11 delivered in local primary schools

Private Practice areas include: Wells, Street, Glastonbury, Honiton, Bath, Castle Cary, Devon,

working with adults and young people
Professional practice
I hold MBACP registration of the The British Association of Counsellors and Psychotherapists.  and hold professional liability insurance.  I attend clinical supervision and group supervision sessions to support my work and comply with BACP guidelines.  I also hold a valid Enhanced DBS certificate and attend annual safeguarding training.
Session Areas

Include

:
W

ells, Street, Glastonbury, Honiton, Bath, Castle Cary, Devon

.
My Training
In addition to graduate and post-graduate qualifications I take part in regular training sessions to make sure I keep up to date with changes in approach and understanding around emotional and mental health.  These include specialist training on:
Addiction and dependency

Bereavement Care

Environmental Arts Therapy

Equine Facilitated Learning 

Domestic Abuse



Families and recovery

Social and therapeutic horticultural therapy

Safeguarding training

Transactional Analysis

Understanding Trauma and Trauma trapped in the Body

"I feel my son has a great relationship with Helen. He has opened up to her a lot more than he will to me. When he was struggling with how his medication was making him feel it was Helen he told. Helen asked him if she could tell me which he said yes and I contacted the paediatrician which was really helpful. My son has been learning about his ADHD, Helen has introduced a workbook which they do together, and it has helped him understand more about his ADHD and how it makes him feel. I myself have found Helen very nice person. When she has needed to contact me for certain things and she has been so confidential with my son and always asked his permission if she has wanted to tell me anything. My son has loved Helen's dressing up box and playing games with her. I feel they have the most amazing relationship and will be sad that he won't be able to take Helen to at secondary school due to lack of funding. My son has had the most amazing year 6 and I do feel Helen has had an influence on this."
Parent of Y6 Primary School child, Bath
"I have found Helen really helpful for my son. Before she started working him he was having exclusions a lot. I was being asked to pick him up because of major meltdowns and trying to run away out of school. I feel now he has learnt coping techniques with Helen; to know to go in a room and calm down; to go outside and kick a ball; one of the tools he likes most is using a weighted blanket that Helen has, he goes and gets under. I even bought one for him at home."
Parent of Y6 Primary School child, Honiton
"Thank you for everything you've done for me. I'm really thankful for the things you have taught me and how you've helped me improve. I can not put into words how grateful I am for your help."
H, girl aged 17, Glastonbury
"I just wanted to say thank you for helping me this past year. When I first started , I was really nervous and not looking forward to our sessions. But now I feel like you are somebody I can talk to and look forward to our sessions. Thank you for all you've helped me with. I really appreciate it."
"Thank you so much for helping me this year. You've really allowed me to open up and actually talk about myself, my thoughts and my feelings which was something I had not done before. It's been so beneficial to my life and my relationships. I am much more confident in myself than I was a year ago."
D, non binary aged 19, Dorset
"I would like to thank you Helen for the brilliant job you have done with my son. I strongly believe he would NOT have dealt with his bereavement the way he has had you not been involved. You have been so kind and caring to us both. I feel that from the first contact you put us at ease. He looks forward to your sessions with you, and he has told me you explained things to him in a way...I just don't have the words to do. So thank you so much for helping him to understand and move forward. Without your input my son and I would have struggled so much more to deal with what life has recently thrown at us. Thank you so much."
Parent of Primary School child, Sherbourne
"Thank you for helping me through the tough times, and helping me through the sad times. Thank you for helping to make me happier again and making my memory box."
M, boy aged 10, Glastonbury
"Helen really helped me understand and control my emotions. I didn't get kicked out of school, I don't get angry and life's pretty good now."
J, young woman aged 19, Wells
"It has been hard but I'm getting there and feel proud of every small achievement I make."
"I don't define myself by what happened by me any more. Helen helped me think about the future, set goals and I feel much happier in life."
"I'd been anxious all my life and at 40 decided I didn't want to spend the next 40 years in the same state. I've learnt to identify the triggers, get some perspective on them and although I do still get a bit anxious from time to time it's no more than anyone else. And what a difference it's made....
"Helen has been invaluable in helping my daughter navigate the turbulent waters of teenage years. With Helen's professionalism, intelligence, kindness and humour, my daughter has learned to believe in herself. Now a more insightful and responsible young adult, she is making her own way, with pride and sound judgement, as well as a spring in her step."
"Helen has supported me through some difficult times recently with moving colleges, my mental health, my identity and my family. During my time working with Helen we have explored aspects of what are healthy relationships... I have begun to learn how to establish boundaries in my relationships which has helped me increase my self worth. I'm getting on much better with my siblings. I have been able to explore and reflect on my communication style and approach with my wider family to reduce my stress and anxiety. I can see my confidence and self esteem improve and although there is still room for improvement, my anxiety is much less now."
AJ, Non-binary aged 17, Bath
"Helen has helped me learn how to be happier! By talking to her about my Dad's death it helped me to understand my feelings, helped me talk to my mum about it, and my friend who's lost his Dad. She's helped me with my friendships because I can talk about feelings now. I have changed my attitude and can focus more at school and on my work."
"Thank you so much for all your help over the last year. I now have a much better understanding of my previous trauma and can separate it from my current self a lot more. Working with you has been a joy Helen. I'm very grateful for all the times you have safeguarded me, contacting relevant professionals with my consent and total involvement, after discussing it with me thoroughly. I feel like I am in a much better place and am enjoying life more. My finance is also extremely grateful for all you have done and in his words "It was the best money he's ever spent."
S, PhD student aged 23, Bath
Get in touch
Please get in touch by email or by phone and I will do my best to get back to you within
36 hours (excluding weekends)
For emergencies call 999 or contact The Samaritans on 116 123
helen@heleninmancounsellingservices.com